~Nia~Teppelin~'s profile
Last seen online: 6 days ago
Member ID: 62026
Joined: 2013-05-06 21:13:58 UTC
About me:
~BRO BRO, FIGHT THE POWER~
Name: Dalton, Dalt, Dalts etc.
I'm a male whose birthday is on 1/17 and my favorite things are Gurren Lagann, Pokemon, Mario, Anime, Halo, Fire Emblem, Animal Crossing, Monster Hunter, Art, Animations and much more.
I'm pretty known around plaza if I say so myself, if you have an questions that you want to know go ahead and hit me with a PM.
I do take drawing requests if you want me to draw something, it just has to be something I can actually do.
I do own a 3ds PM if you want to add me!
Here are the 3ds games I own
show
That's pretty much it about me comment below if you like my profile or not.

My Super Smash Bros Mains
show
Favorite Pokemon:
-Gardevoir-


Favorite Legendary Pokemon:
-Reshiram-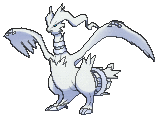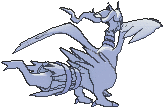 Favorite Anime:
Favorite Anime Character:
-Nia Teppelin-
Favorite Mario Character:
-Rosalina-
~JUST WHO THE HELL DO YOU THINK I AM~
Friends of ~Nia~Teppelin~ (70)
show
Nintendo 3DS friendcode:
3282-7261-3316
Comments
Log in to submit a comment
---
View the profile of:
---
Total registered users: 8931
New registered users today: 618
Newest registered user: Irenereeri



©&nbsp Copyright 2021 3DSPlaza. All Rights Reserved