mcwolf's profile
Last seen online: 4 weeks ago
Member ID: 11478
Joined: 2011-12-19 19:35:25 UTC
About me:
Update 1/30/21: Hello peeps of the plaza, checking up on the site.
DSI VERSION:
Welcome to my DSi version of my profile,my pc version is zelda and my 3DS version is Mario. Hello my name is Darrell, Im a big nintendo fan that joined 3dsplaza back in 2011, You probably vs. me on Wi-Fi before. Im on MK7, MK8, KIU, Luigi's Mansion: DM, Animal Crossing new Leaf, Pokemon X, Mario Tennis Open, Mario Golf World Tour, Super Smash Bros WiiU, Smash Bros 3ds, Splatoon, and Super Mario Maker. Plus I used to be on flipnote,"The Bomb-omb Show". Those are my special commentary flips, if flipnote 3D ever comes out with internet you could see them. Alrighty have a great day peeps of the plaza.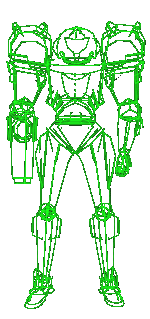 Friends of mcwolf (32)
show
mcwolf does not have a Nintendo 3DS / Nintendo 3DS friend code.
Comments
Log in to submit a comment
---
View the profile of:
---
Total registered users: 8308
New registered users today: 4
Newest registered user: Jaxen



©&nbsp Copyright 2021 3DSPlaza. All Rights Reserved